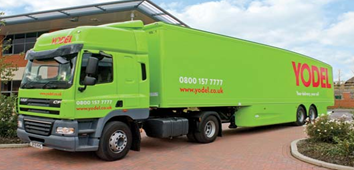 We all know Yodel, the company we love to hate. We have all seen them on BBC's Watchdog. We have read about them on Money Saving Expert's website. But are they REALLY that bad?
Last week I bought a case of 8 Toilet Duck from Amazon, it was on offer and less than half what I normally pay so was all happy with saving some money & placed an order.
Then came Monday I had the dispatch e-mail saying it has been shipped via Yodel. Was not happy at all. Yodel the worst parcel delivery company in the UK was delivering me a case of bleach. I was worried it would all go wrong, the box would leak, they would not turn up when they said that would……the list was endless.
But didn't need to worry, Tuesday morning came, Yodel sent me a tweet to say it was out and I would have it by 7.00pm, they don't give 1 hour slots like other well known companies do, you just need to wait in 10 hours.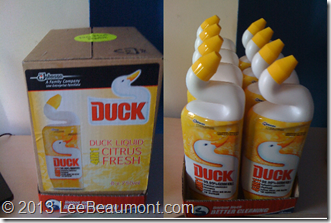 Then 4.00pm it came, yes the driver got the wrong house to start, but he found me in the end. Box wasn't leaking & I was happy.
Do I still hate Yodel? Well no, not any-more after the pretty good customer service from Laura on Yodel's Twitter team. But I still like DPD with the 1 hour slots better :p
Till next time,
Lee x